Introduction pop-up
Edit
Icon
Quest content
Help content
Add Milk to the Cheese Master 3 times
Click on the Cheese Master to add milk.
Feed the Cow 3 times
Click the trough in front of the cow to add clover.
Collect 2 wheels of Cheese
Click the wheels of cheese when ready.
Here again, you have to feed a Holstein Cow and not another one to valid the mission.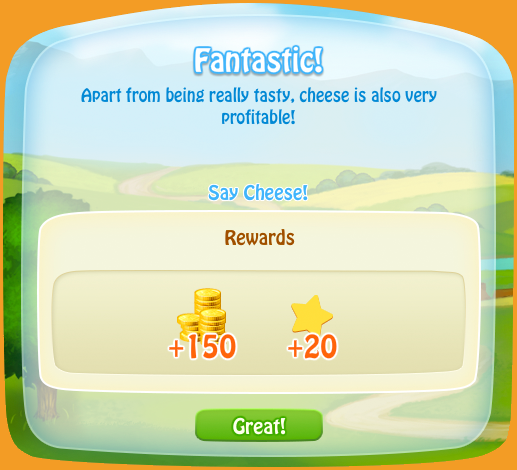 Ad blocker interference detected!
Wikia is a free-to-use site that makes money from advertising. We have a modified experience for viewers using ad blockers

Wikia is not accessible if you've made further modifications. Remove the custom ad blocker rule(s) and the page will load as expected.