Introduction pop-up
Edit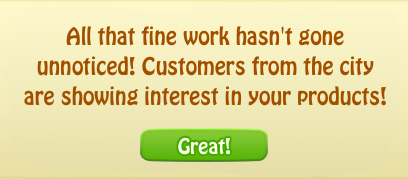 Icon
Quest content
Help content
Plow 10 more plots of land
Select the Plow tool at the lower right corner of the screen and click an empty spot on your farm!
Plant Wheat on 25 plots of soil
Click on an empty plot of soil and pick the wheat seeds from the store.
Each plot added costs 15 coins and gives 1 XP.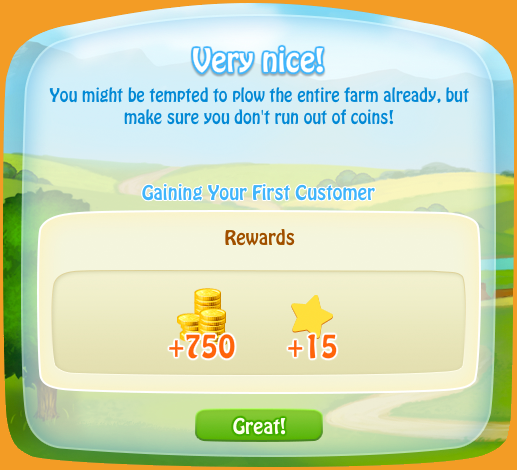 Ad blocker interference detected!
Wikia is a free-to-use site that makes money from advertising. We have a modified experience for viewers using ad blockers

Wikia is not accessible if you've made further modifications. Remove the custom ad blocker rule(s) and the page will load as expected.