Easter Eggs are part of a collection of 15 models that the player must complete to get the Mushroom House for free.
They were added on the occasion of the Easter 2016 Event and their existence are limited in time.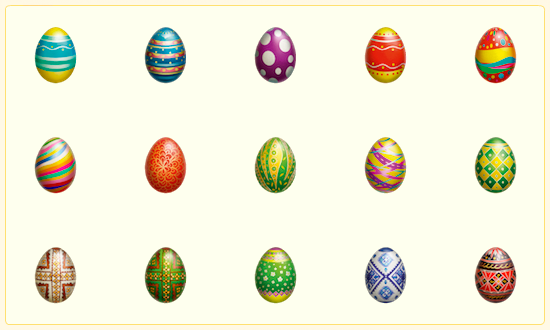 They can be made in the Egg Dyer with an egg and a color kit. No matters which type of eggs the player puts in the dyer, the Easter Eggs are produced randomly.
Pages in category "Easter Eggs"
The following 16 pages are in this category, out of 16 total.
Ad blocker interference detected!
Wikia is a free-to-use site that makes money from advertising. We have a modified experience for viewers using ad blockers

Wikia is not accessible if you've made further modifications. Remove the custom ad blocker rule(s) and the page will load as expected.